For those who are planning to purchase a truck,
would you like to try to send bicycles and car parts in addition to your purchase?
We are offering a new loading method by placing packed used bicycles, used tires or car parts on its truck bed.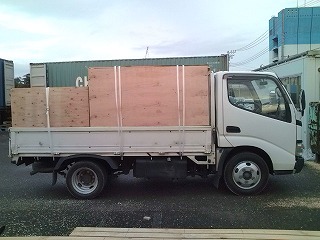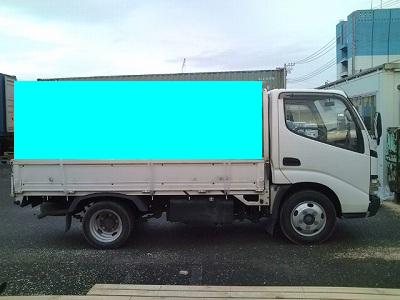 Freight cost is only for a flatbed truck. The blue space is not included.
If you try the new offer, you can save money for freight of items on the back of the truck.
Avairable trucks
e.g. TOYOTA Dyna truck, TOYOTA Toyoace etc.
truck bigger than 2-3t
Example items for loading
Used bicycles, Used tires, Car parts
(except fragile parts like front glass, etc.)
* 1. Example of contents
Used bicycle 15-20units(see the pics below)
* 2. Example of contents
Used tires 10pcs.
Car parts(shock absorber) 10pcs.
Available destination

Kiribati, Samoa, Tonga, Fiji

etc.
(departure from Japan via Fiji to a place of destination
HOW TO LOAD - TOYOTA Dyna Truck 2.0t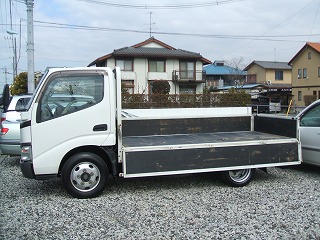 After taking the flaps down, the loading will start.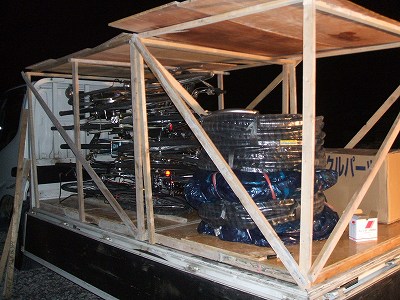 Assemble wooden frames to fit to the flatbed of the truck, used bicycles are loaded into the frame.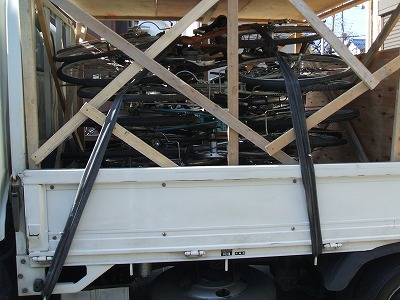 Bicycles are fastened by rubber ropes to prevent from collapsing.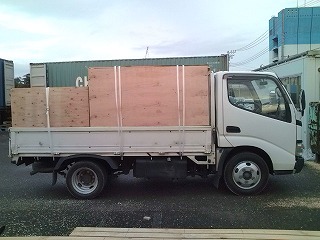 Finish loading, by fixing the whole case with bundle for safety.
FREIGHT SAMPLE - TOYOTA Dyna Truck 2.0t
TOYOTA Dyna Truck 2.0t (only)

Freight to TARAWA(KIRIBATI)

US$ 4,470.00

TOYOTA Dyna Truck 2.0t and 20 used bicycles

Freight to TARAWA(KIRIBATI)

US$ 4,570.00



Freight for Dyna Truck 2t and 20 bicycles : US$4,470.00
Packing fee : US$ 100.00
Please feel free to inquire.