We are offering you unique plans of loading cars and general cargo.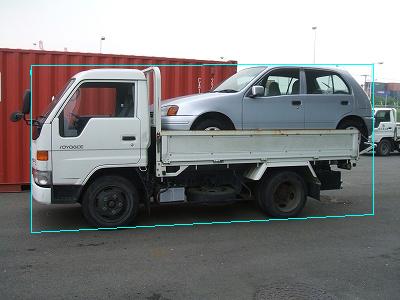 Freight cost is only for a flatbed truck (blue line )
You can save fright for the compact car on the flatbed.
Please ask about available car model for flatbed and for compact car.
Avairable trucks
truck bigger than 2-3t
Available car
loading on a flatbed
compact car (Dimension of the car needs to be checked in advance.)
Available destination

Kiribati, Samoa, Tonga, Fiji

etc.
(departure from Japan via Fiji to a place of destination
Sample : VITZ(YARIS) on DYNA TRUCK

Flatbed truck
TOYOTA DYNA Truck 2t  KK-XZU412
617cm x 218cm x 225cm
(Dimension of track bed 435cm × 190cm)
Compact car
TOYOTA VITZ(YARIS)  TA-SCP10
361cm x 166cm x 150cm
Please feel free to inquire.

>>See more sample photos.